Tired of browsing through endless list-views of your music library? Eager to perceive your music in the most exciting way since the invention of CoverFlow? There's an app for this…
Spectralmind has released an iOS app called Sonarflow for the iPhone, iPad and iPod touch. Download it from the App Store.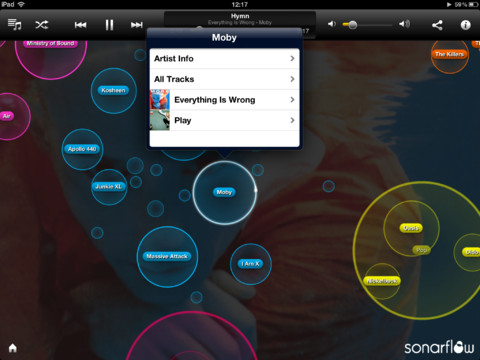 Sonarflow offers a beautiful user interface, which reads the music from your iOS device and displays it as a series of interactive, dynamic bubbles. Sonarflow uses most of the iOS gestures and touch events to navigate your music content space.
Touch Navigation
-On the top level, the bubbles represent the various genres derived from your music assets
-Zoom in and out with a pinching gesture across a bubble. Pinch navigation lets you dive into a bubble to smoothly transition from genre level down to artist, album or track view and back again.
-Pan or drag bubbles in any direction, to move horizontally through the active content layer
-Tap a bubble once to reveal the tracks inside
-Double tap a bubble to play its items
-Tap and hold (long press) an item to add it to a playlist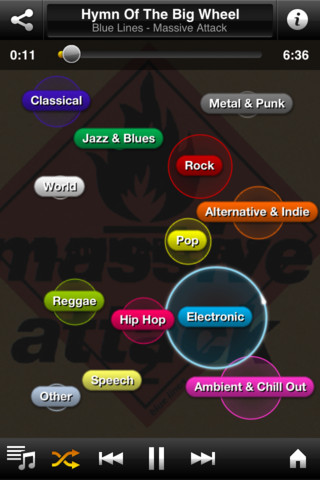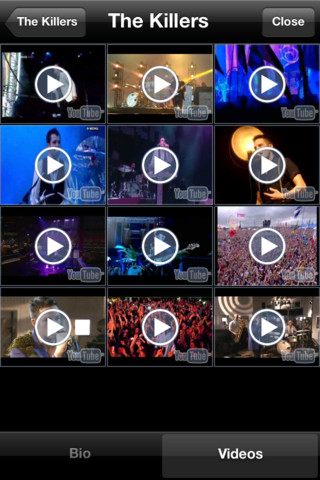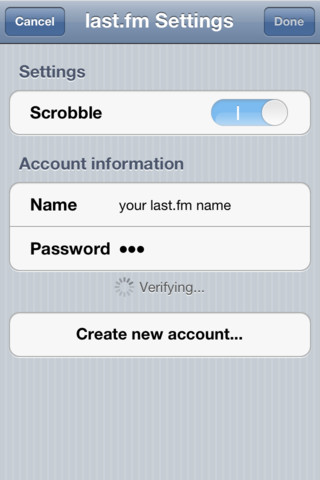 Features
In it's current release (1.6.4), Sonarflow offers the following features:
-Access content by pinch, tap, double tap and tap and hold gestures
-Playback music and create instant playlists from any zoom level
-Preview tracklist for all bubbles
-Playback history
-On-screen playback controls
-Visual cues on touch interactions
-Create multiple playlists
-See album artwork
-Read artist biographies provided by Last.fm
-Watch band videos on YouTube
-Share on Facebook and Twitter
-Supports scrobbling to Last.fm
-Supports iOS multitasking
-Supports Apple Airplay
-Supports Apple iCould and WiFi sync