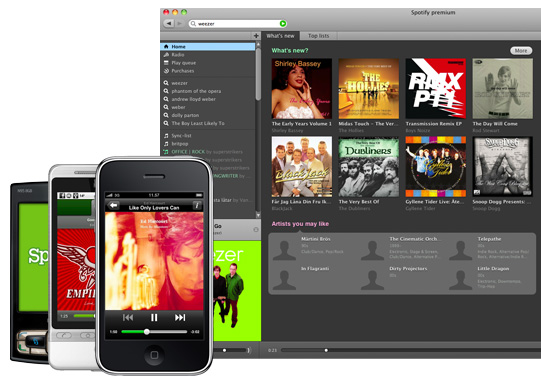 Sonarflow Spot is here!
Our latest app recommends new music based on Spotify's most popular artists and your preferred tracks. It also let's you play full-length songs via Spotify
Sonarflow Spot. It's free, but you need a Spotify Premium account to use it.
In light of that, we are giving away three 3-month Spotify Premium subscriptions. The contest starts now and ends July 17th at 7:00pm CET (10:00am PT). That gives you one week to enter. We will choose
three
..
winners at random and contact them once the giveaway is over. Spotify Premium codes can only be redeemed by recipients in
Australia, Austria, Belgium, Denmark, Finland, France, Germany, Netherlands, New Zealand, Norway, Spain, Sweden, Switzerland, USA, United Kingdom.
To enter, all of you have to do is:
1) "Like" our Sonarflow Facebook
2) Then retweet this post (including the #Sonarflow hashtag)
Good luck!
Update: The giveaway is now over. We will update this post once we have our winners.