With over 28 million songs in iTunes how do you find the music you like?
To solve this problem we are excited to announce the launch of our latest app for iPhone and iPad: Sonarflow iTunes, a fun, simple and interactive way to discover music. The app recommends new music based on your music library. Sonarflow iTunes also let's you play sample tracks via iTunes directly inside the app.
Features
• One-touch access to your world of music
• Discover new bands and artists in iTunes
• Sleek user interface
• Listen to preview clips from iTunes directly in the app
• Download songs and albums from iTunes
• Watch band videos through YouTube
• Read artist biographies
• Share with your friends via Twitter or Facebook
On iPad: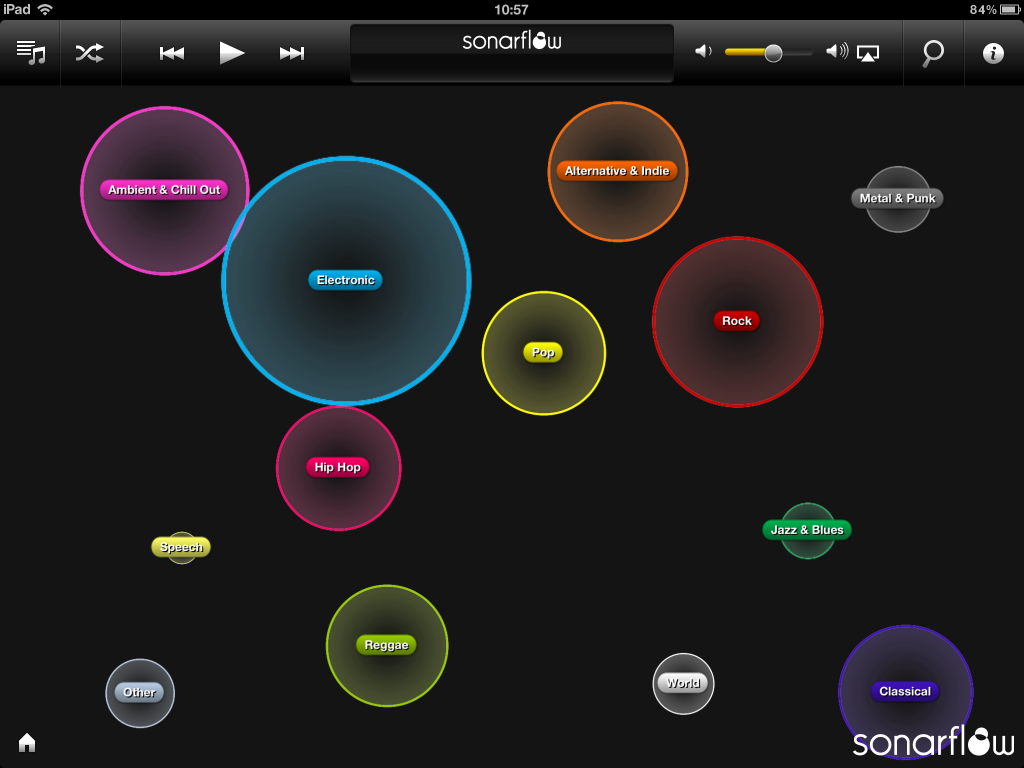 Tap once to show tracks from an artist, tap twice to begin playing music from that artist. Tap on artist info to watch music videos powered by YouTube and read artist biographies.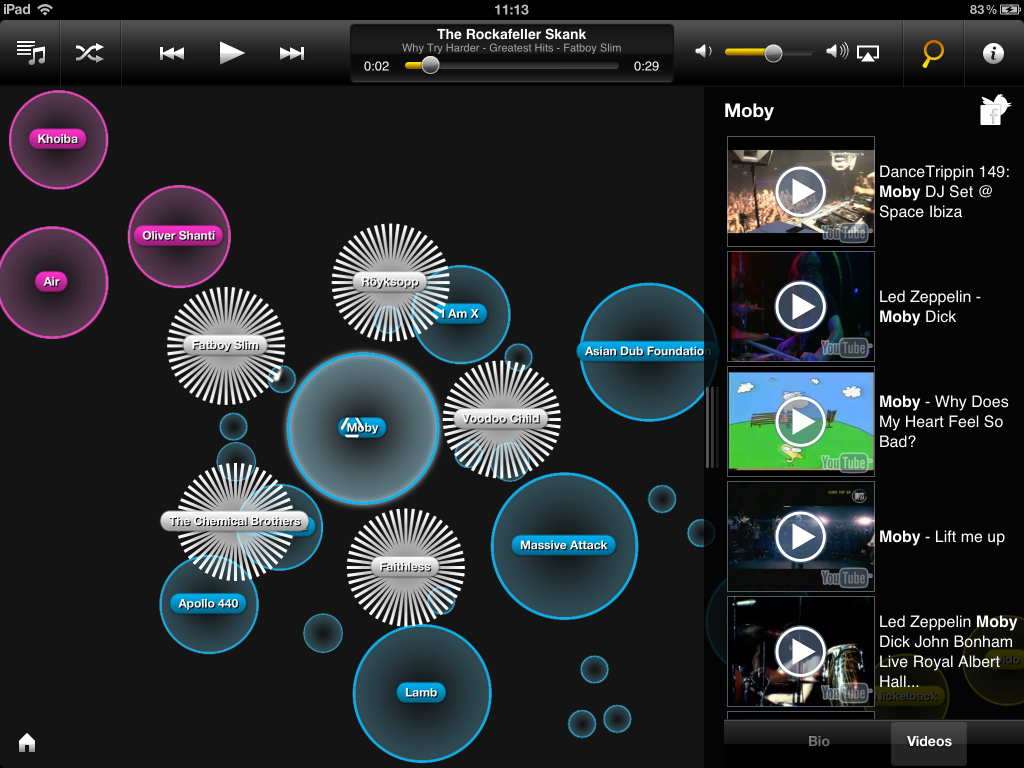 Tap on the magnifying glass icon to show similar artists. Sonarflow iTunes' discovery feature matches a user's music to bring the best recommendations from the 28 million songs on iTunes.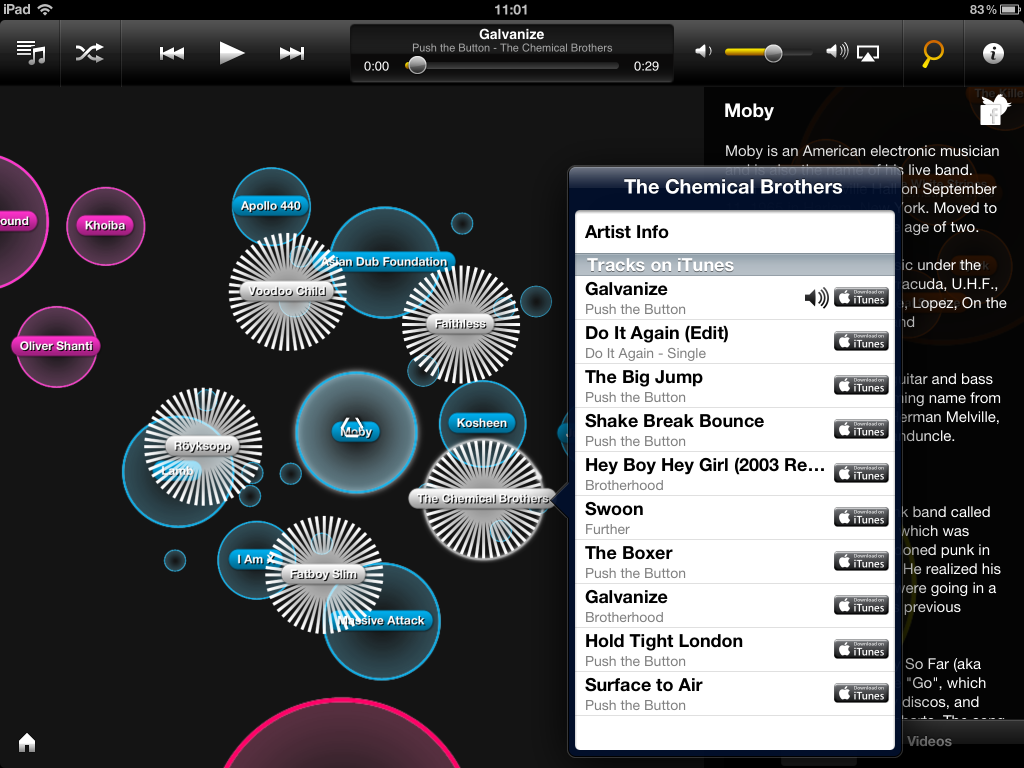 On iPhone: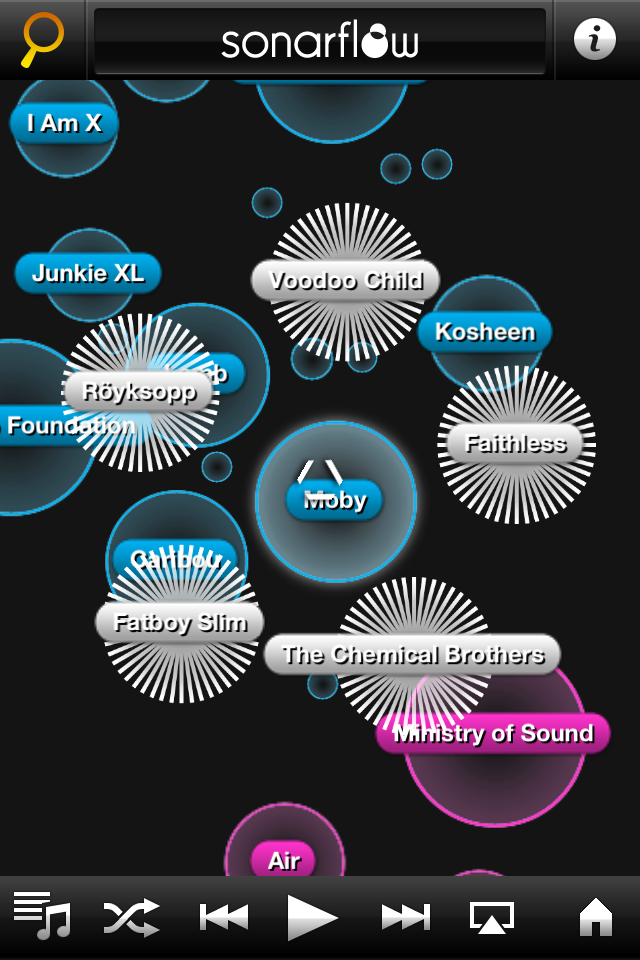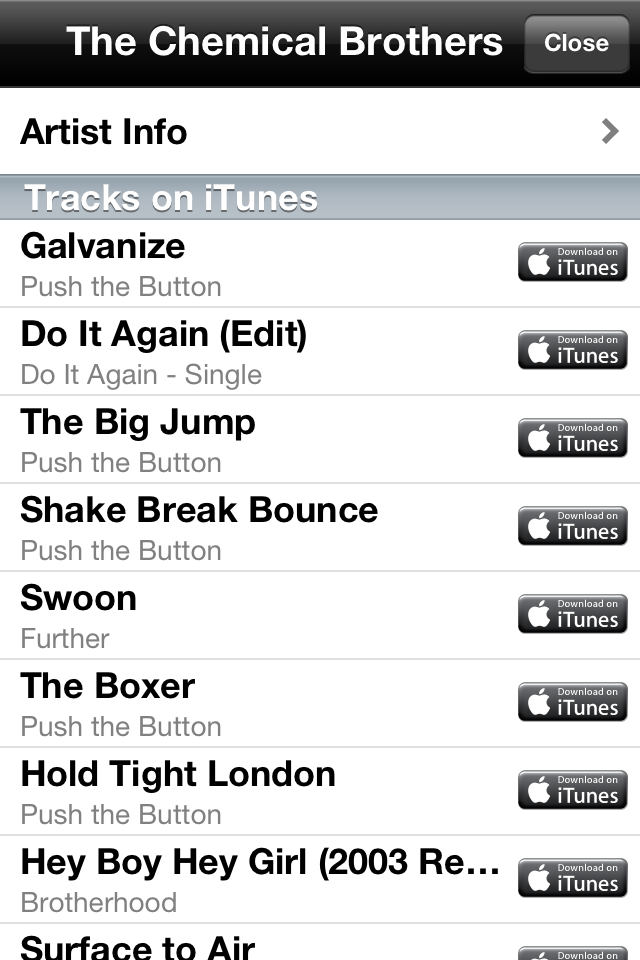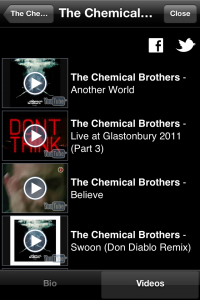 It's free. Get it from the App Store: